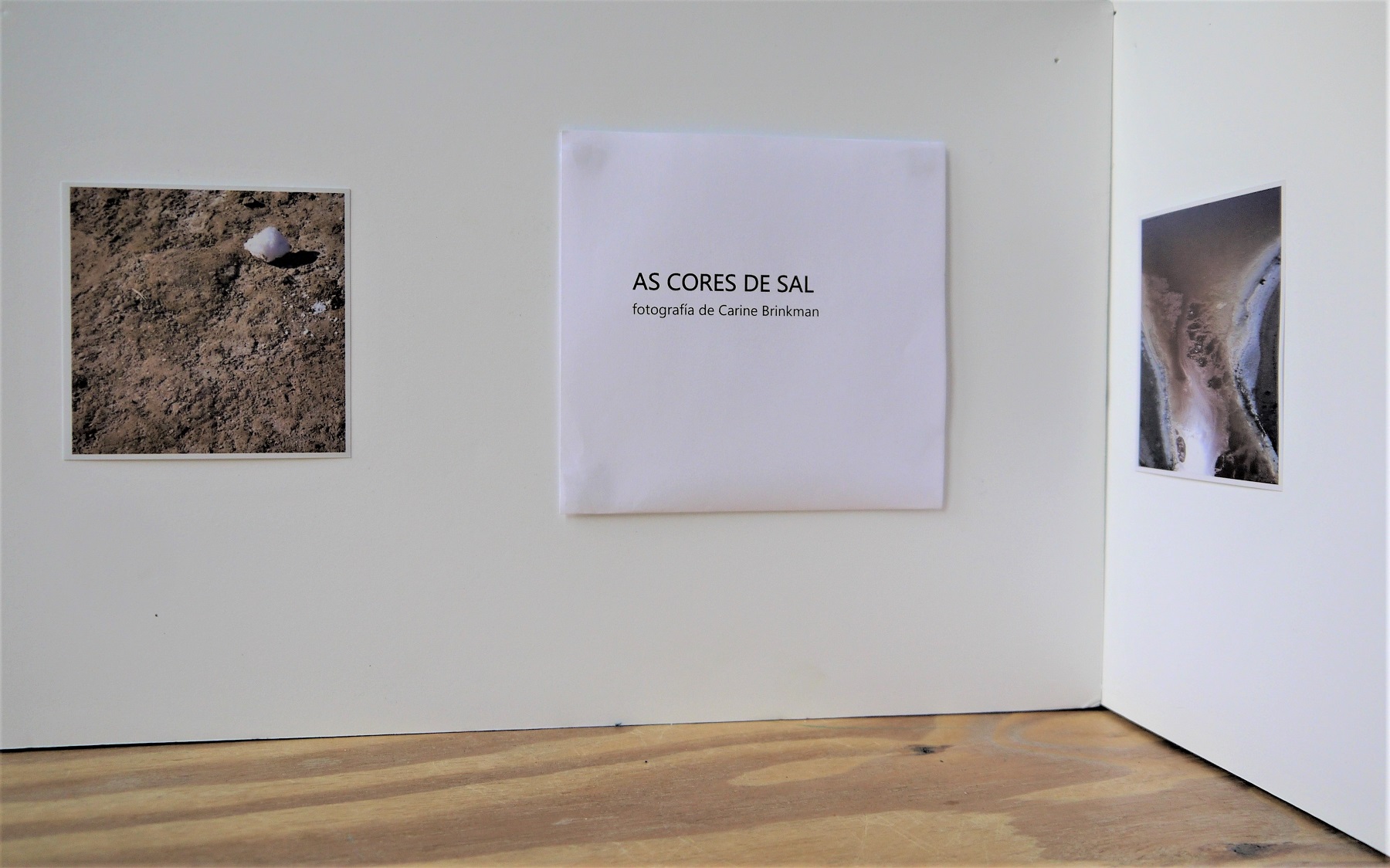 As cores de sal - a special online exposition for Biblioteca Álvaro de Campos and the celebrations of 500 years Tavira, Portugal. Photography Carine Brinkman
As Cores de Sal
Fotografia de Carine Brinkman 
1 – 30 setembro
Exposição online, concebid  a para constar da programação da Biblioteca Municipal Álvaro de Campos
[https://bibliotecas.cm-tavira.pt/ ] contribuindo para assinalar os 500 anos da elevação de Tavira a cidade e a riqueza do seu património [ver Município de Tavira ]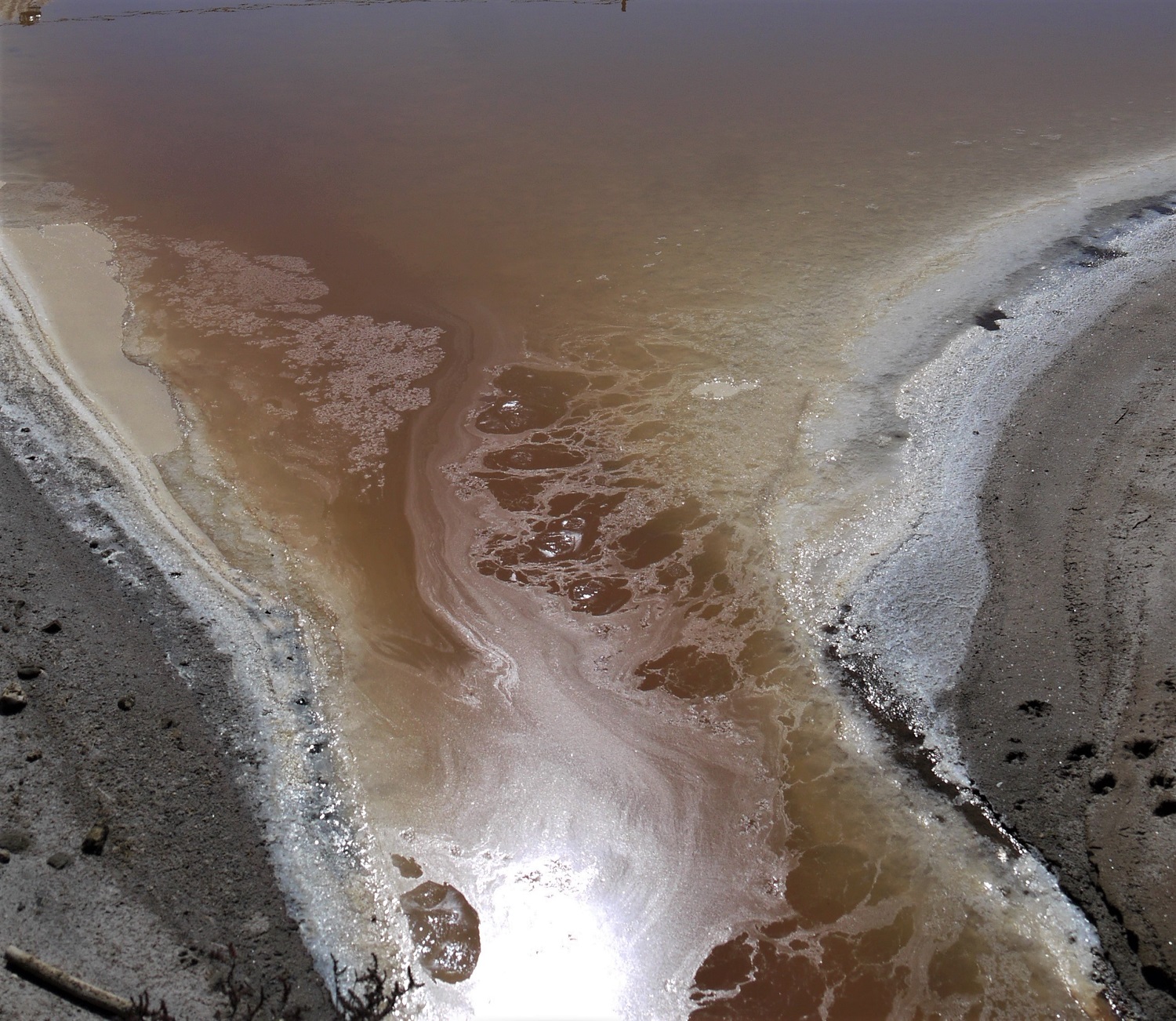 The natural beauty of flor de sal in Tavira
There is a specific beauty in in the long stretched salt fields of Tavira, shimmering in the sun. The natural elements that interact, the process between sun and water, the mountains of salt that rise from the landscape, the radiance of salt. It is captivating. Listening to waves, birds and wind I made several long walks in the salinas of Tavira.
A beleza natural da flor de sal em Tavira
Há uma beleza natural nas amplas salinas de Tavira, que cintilam ao sol. Os elementos naturais interagem, o processo entre o sol e a água, os montes de sal que se insurgem na paisagem, o brilho do sal. É cativante. A ouvir as ondas, os pássaros e o vento, fiz vários e longos passeios, pelas salinas de Tavira.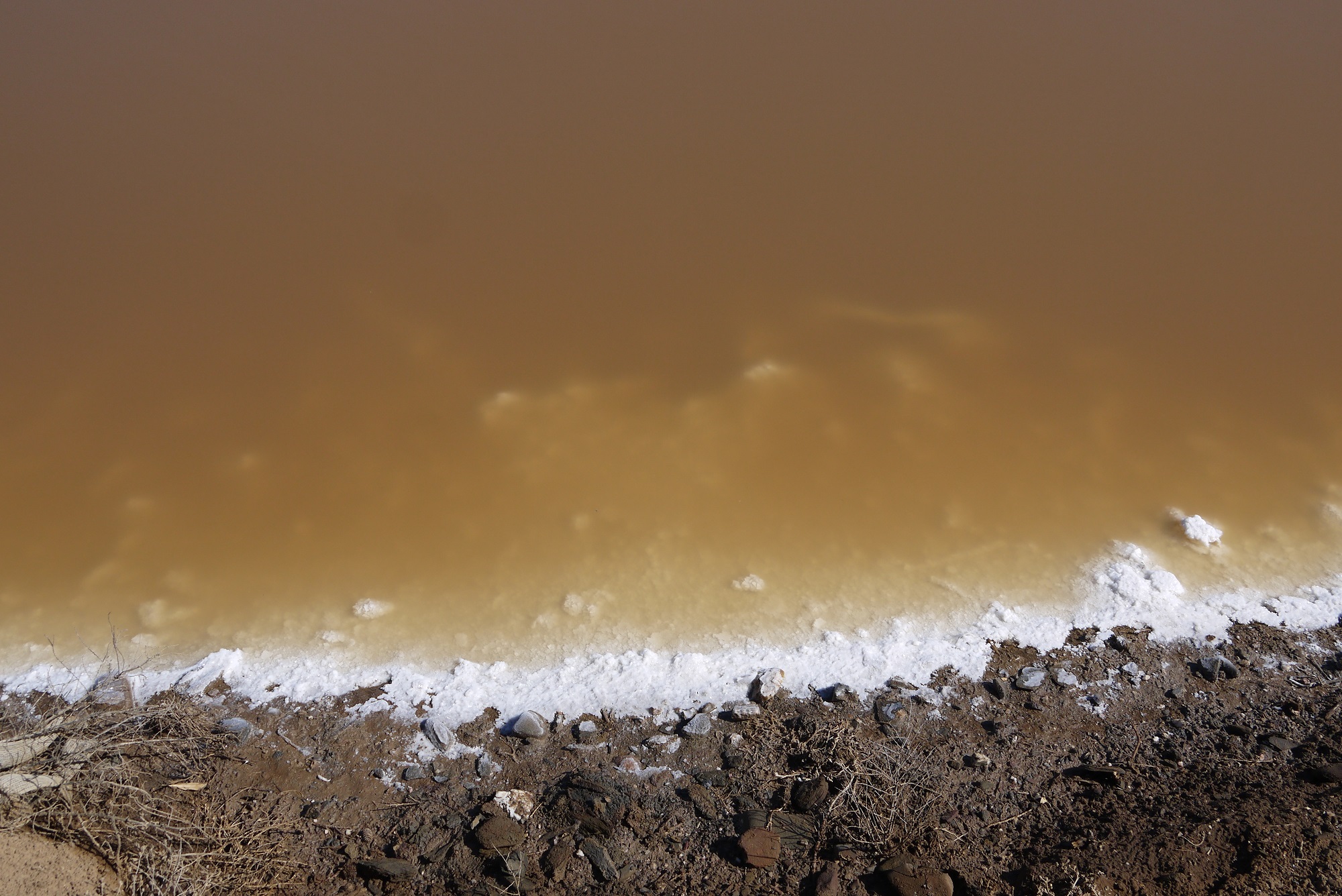 Almost like paintings
The saltfields of Tavira look almost like paintings, painted by nature. The shapes, colours and cristals of salt seem to create new landscapes. One landscape originating from another.  The warmth and radiance of the sun during the day gives different atmospheres,  Light, glow and sunrays are enhancing different colours and reflections in the salt during the day.
Quase pinturas
As salinas de Tavira, quase parecem telas, pintadas pela natureza. As formas, as cores e os cristais de sal, parecem criar novas paisagens. Uma paisagem surgindo da outra. O calor e a radiância do sol em diferentes horas, criam diferentes atmosferas. A luz, brilho e os raios solares realçam diferentes cores e reflexos no sal ao longo do dia.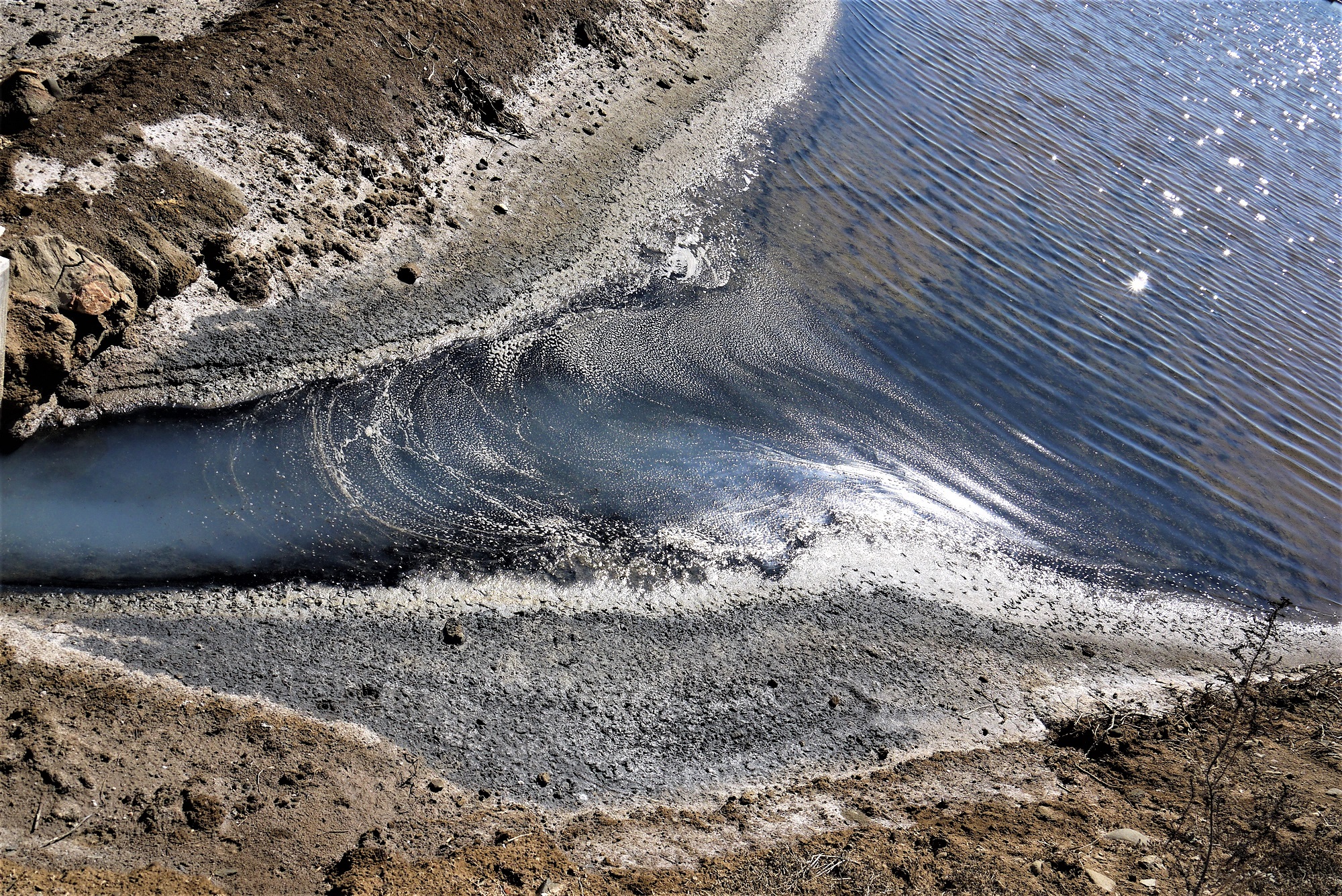 Flor de Sal and celebrating 500 years Tavira
Salt is an important part of the history ánd present of Tavira. This is the year that Tavira obtained city rights in 1520. The  celebration of 500 years Tavira.  However, the world is upside down with COVID-19 and the festivities cannot be fully celebrated.
A Flor de Sal e a celebração dos 500 anos de Tavira
O sal é uma parte importante do passado e do presente de Tavira, faz parte do seu património natural. Este ano, fazem 500 anos que Tavira foi elevada a cidade.
A situação da pandemia motivada pelo COVID-19, levou a que as celebrações fossem mais contidas. Motivo, pelo qual esta exposição é disponibilizada online.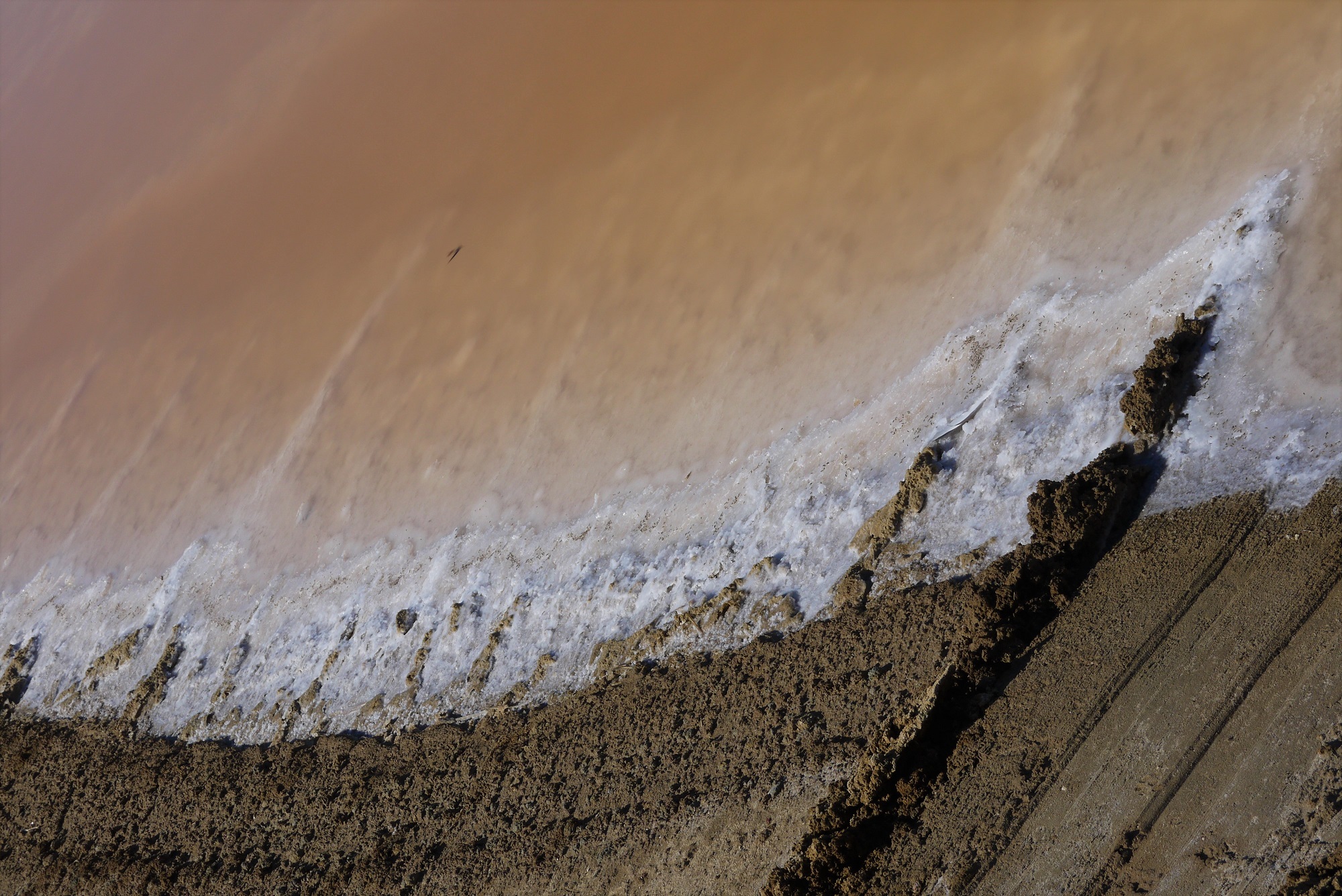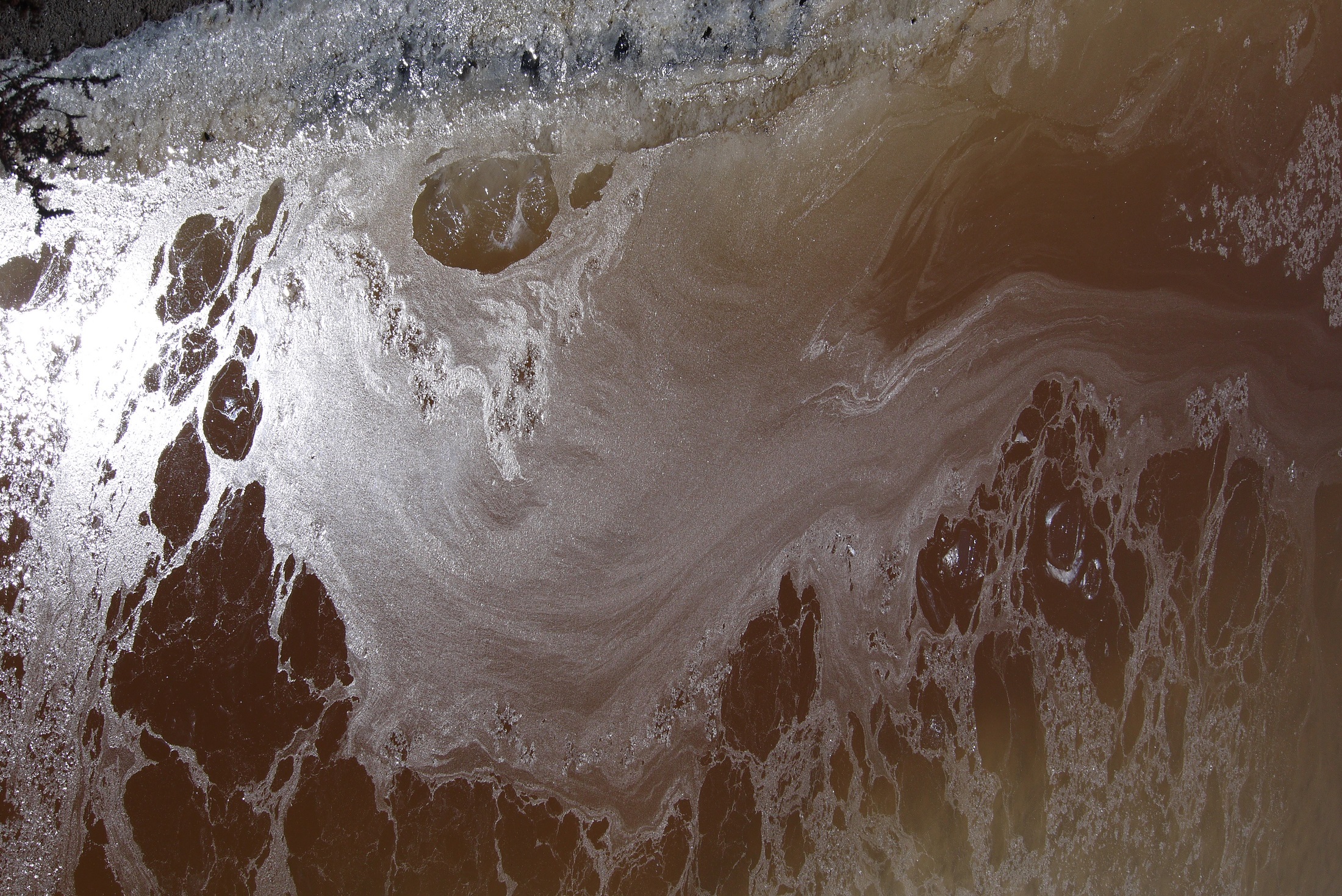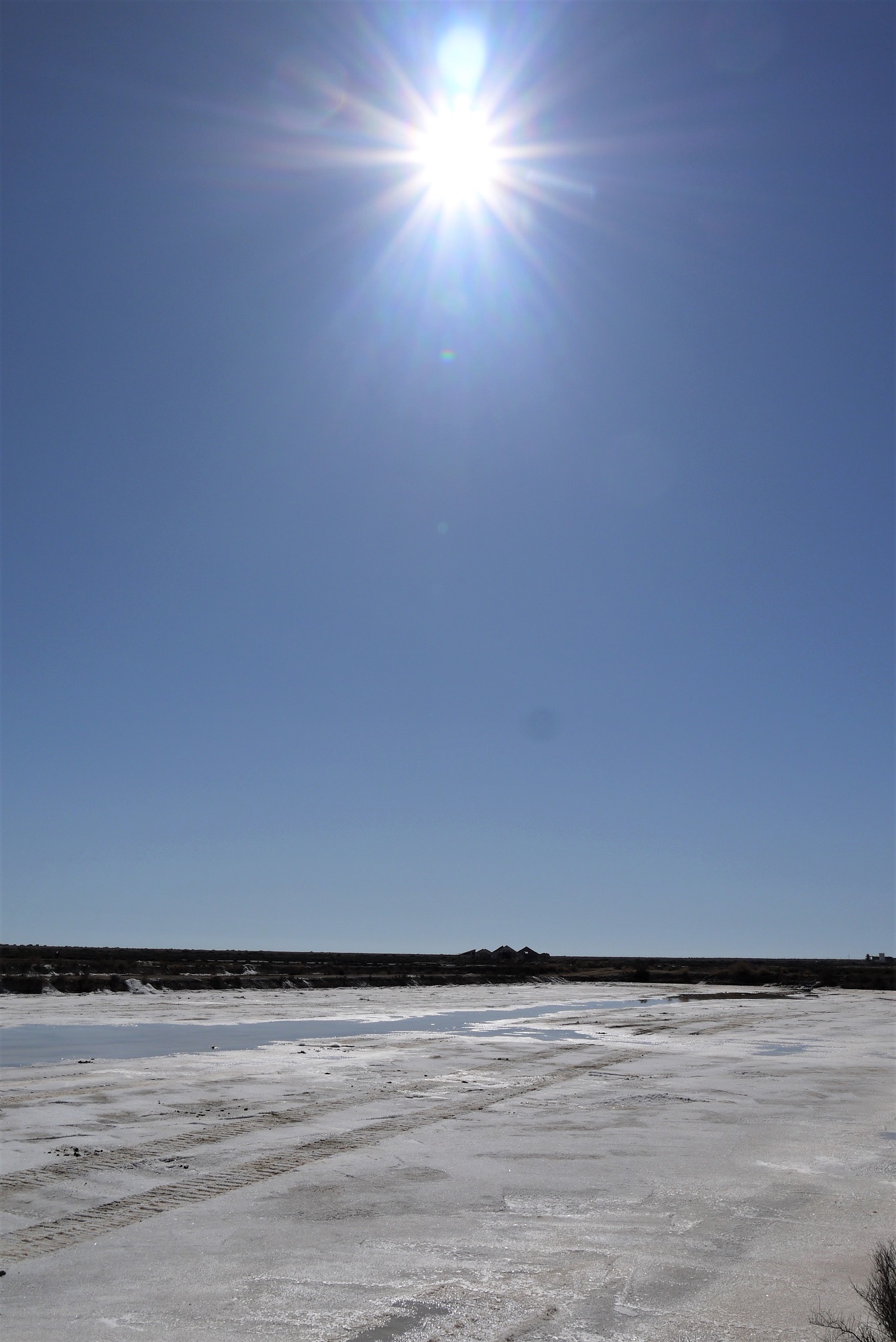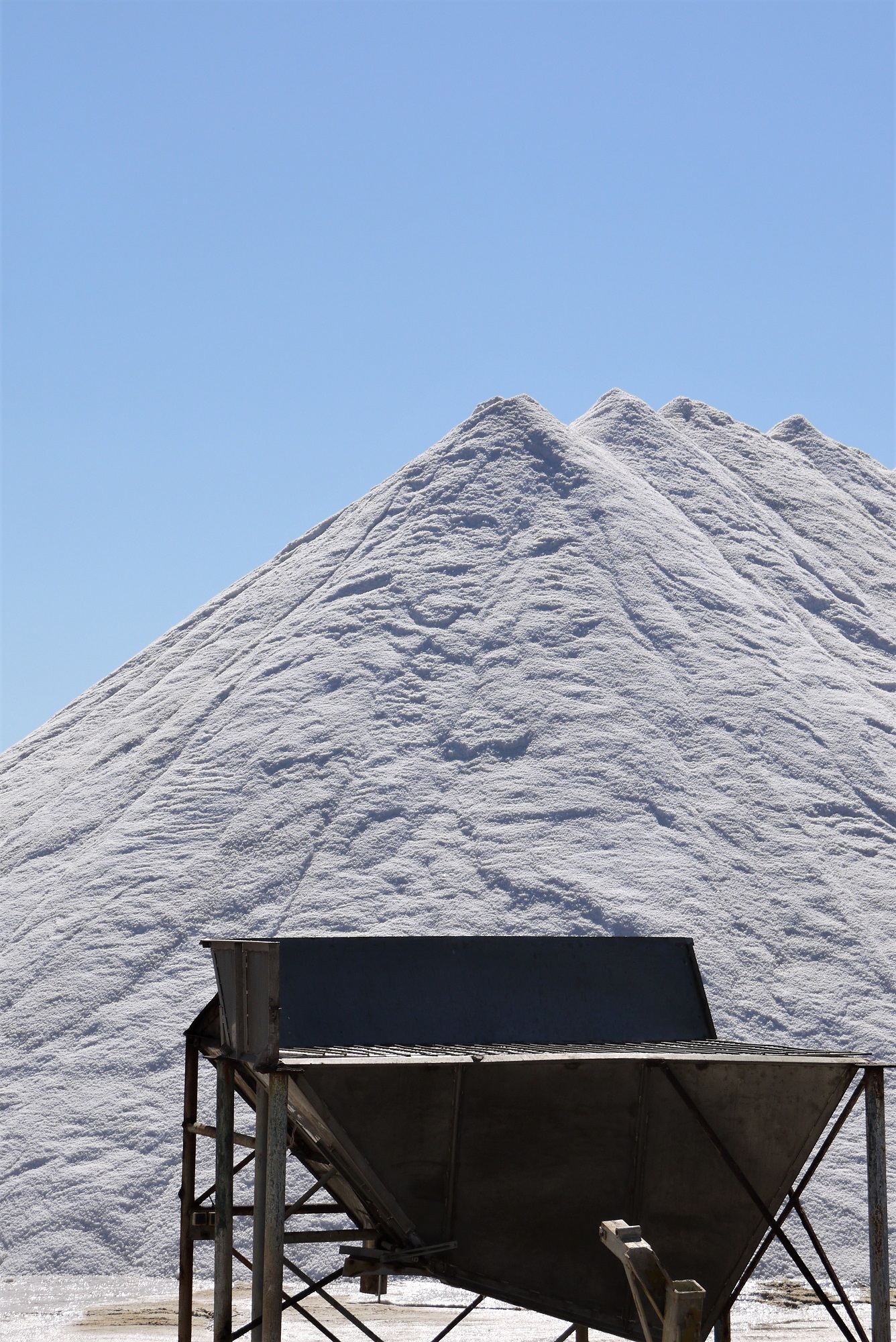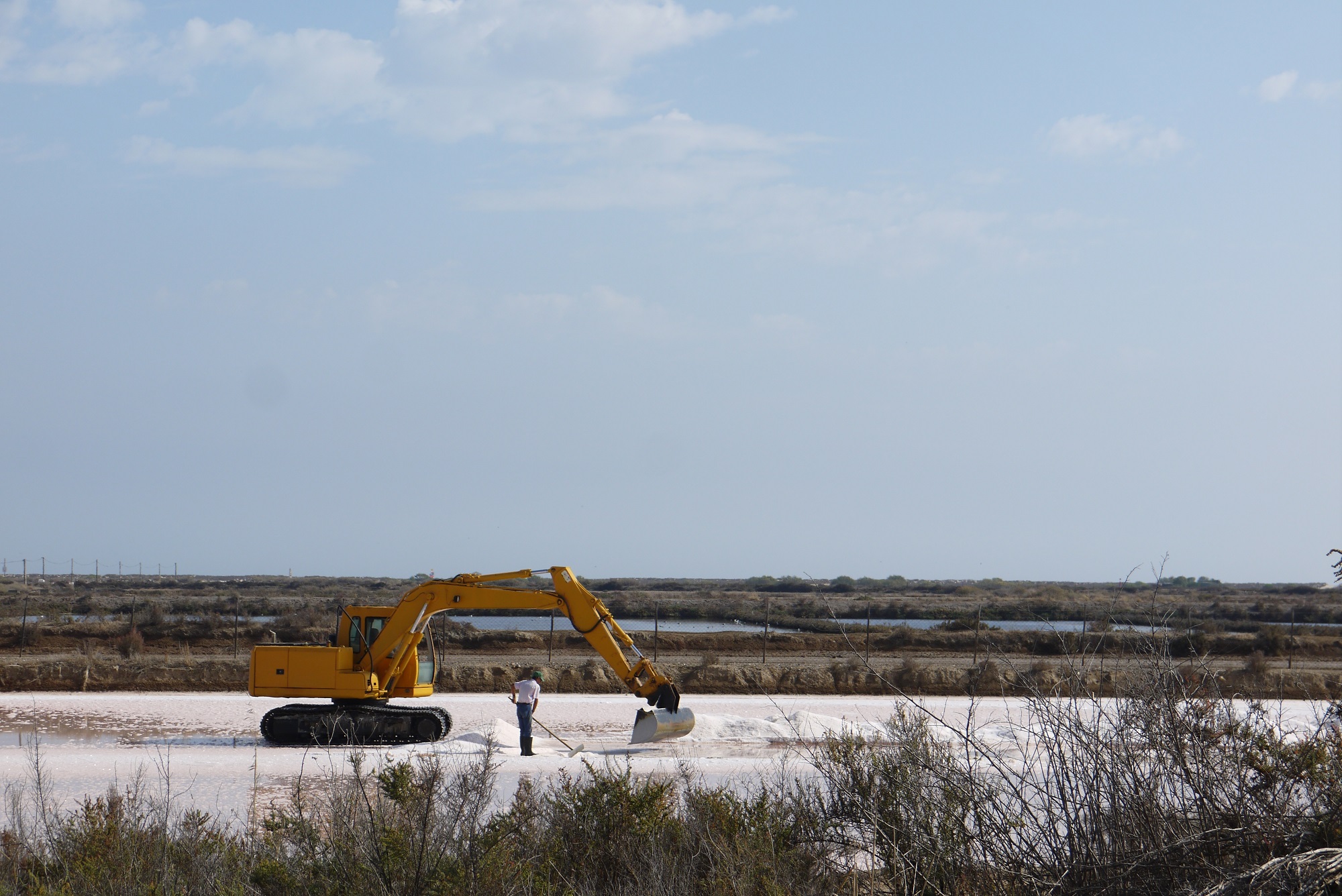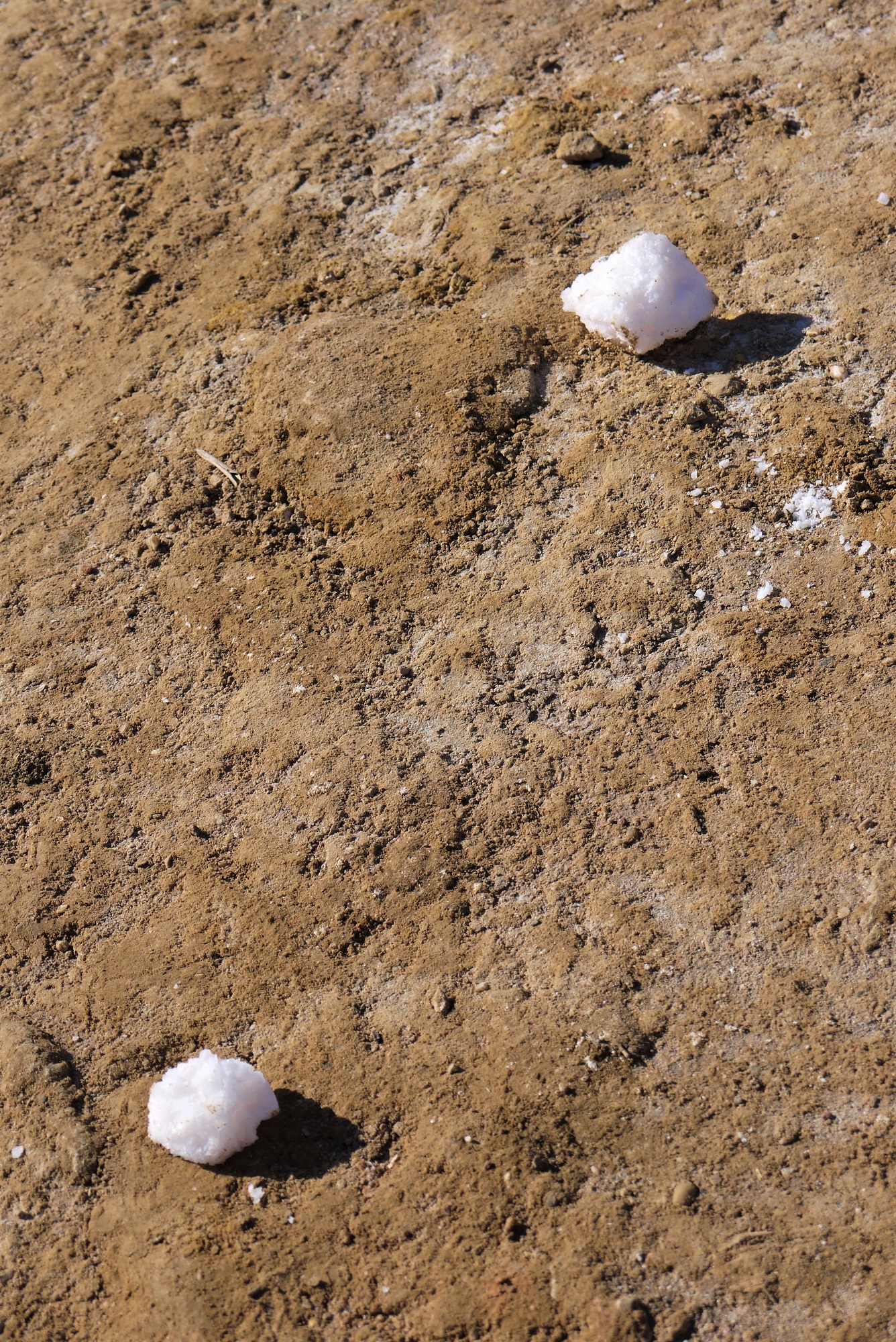 Quem ûa vez morou em Tavira,
Sempre por ela suspira.'
ref. popular séc. XVI
Photographs, concept and texts by Carine Brinkman.
Translation by Paula Ferreira, Biblioteca Álvaro de Campos, Tavira.
I wish to thank and appreciate Paula Ferreira and Biblioteca Álvaro de Campos for another very nice and inspiring cooperation in working together in this project!
Fotografias, conceito e textos de Carine Brinkman
Tradução Paula Ferreira, Biblioteca Municipal Álvaro de Campos, Tavira.
Quero agradecer à Paula Ferreira e a toda a equipa da Biblioteca Municipal, por mais uma boa e inspiradora colaboração, ao trabalharmos juntos neste projeto!
Extras As cores de sal
mini exposition and impressions at sea
pequena exposição e impressões junto ao mar
As cores de sal
A special online exposition for the 500 years Tavira celebrations at Biblioteca Álvaro de Campos. I wish you will enjoy these photographs and that it contributes to the festivities and the preservation of the beautiful natural areas and surroundings of Tavira.
As cores de Sal
Exposição online concebida para a Biblioteca Municipal Álvaro de Campos, a propósito da celebração dos 500 anos da elevação de Tavira a cidade. Espero que gostem, e que esta exposição contribua para evidenciar o Património Natural desta cidade, contribuindo para as celebrações do momento.

Carine Brinkman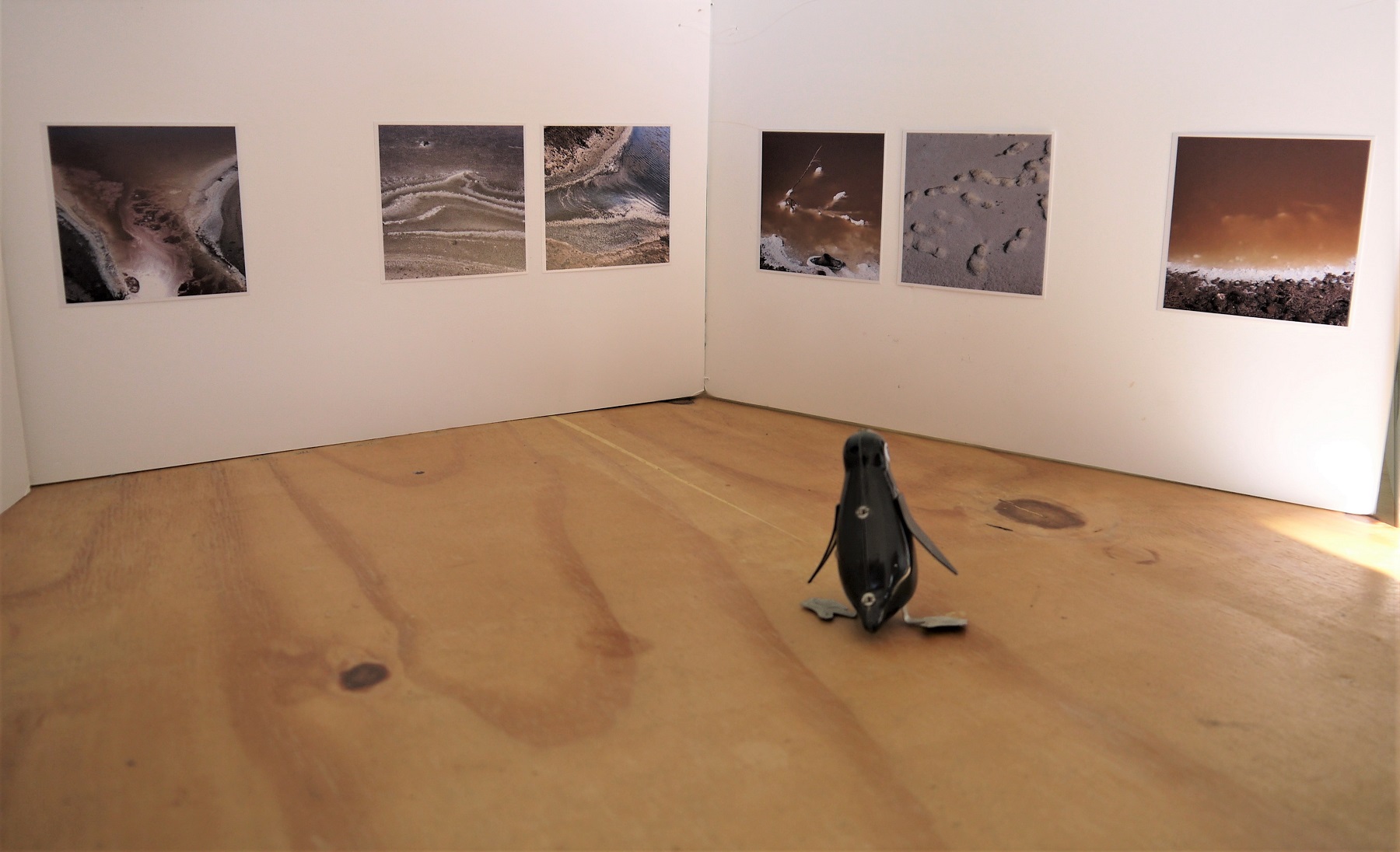 As cores de sal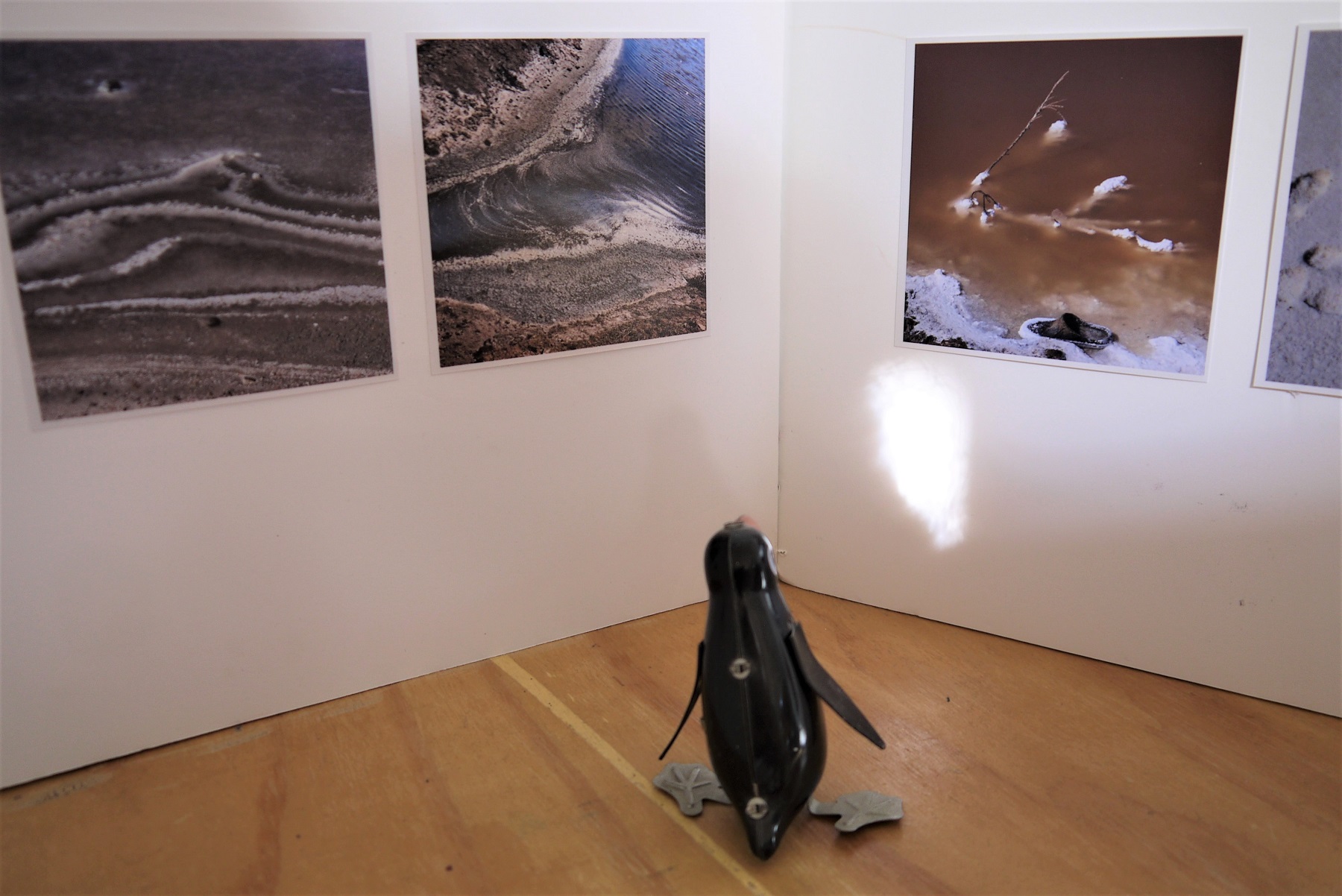 As cores de sal
As cores de sal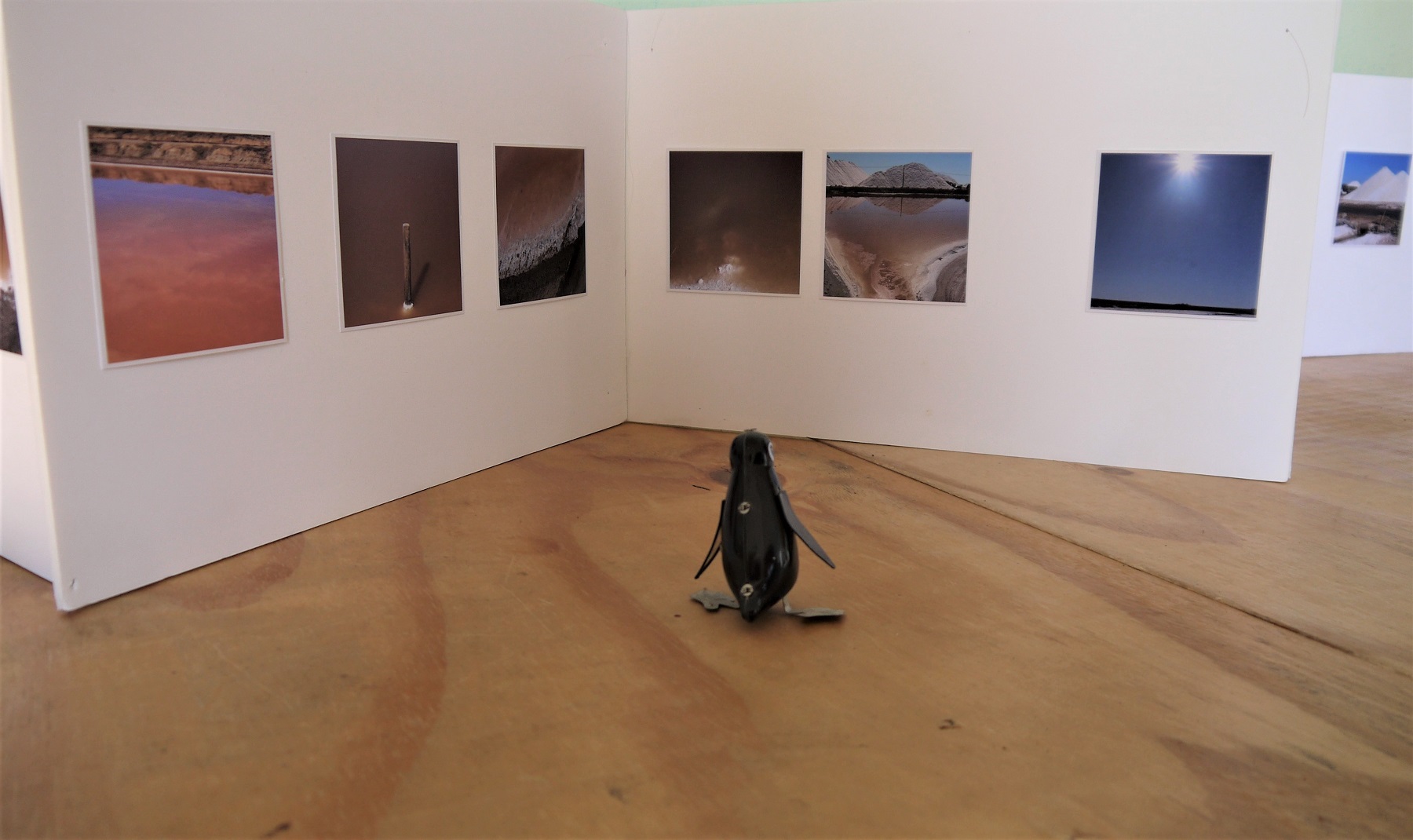 As cores de sal
As cores de sal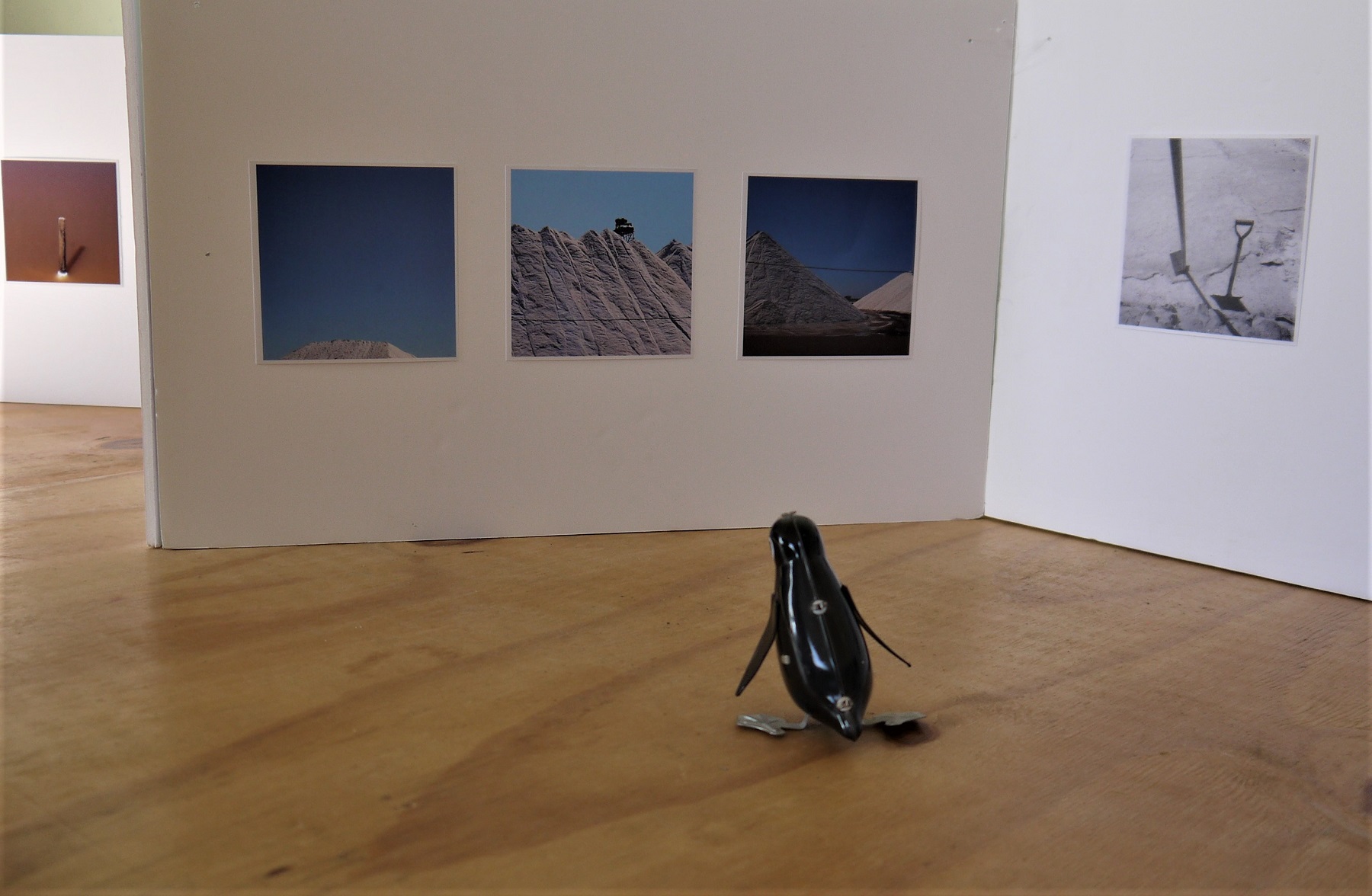 As cores de sal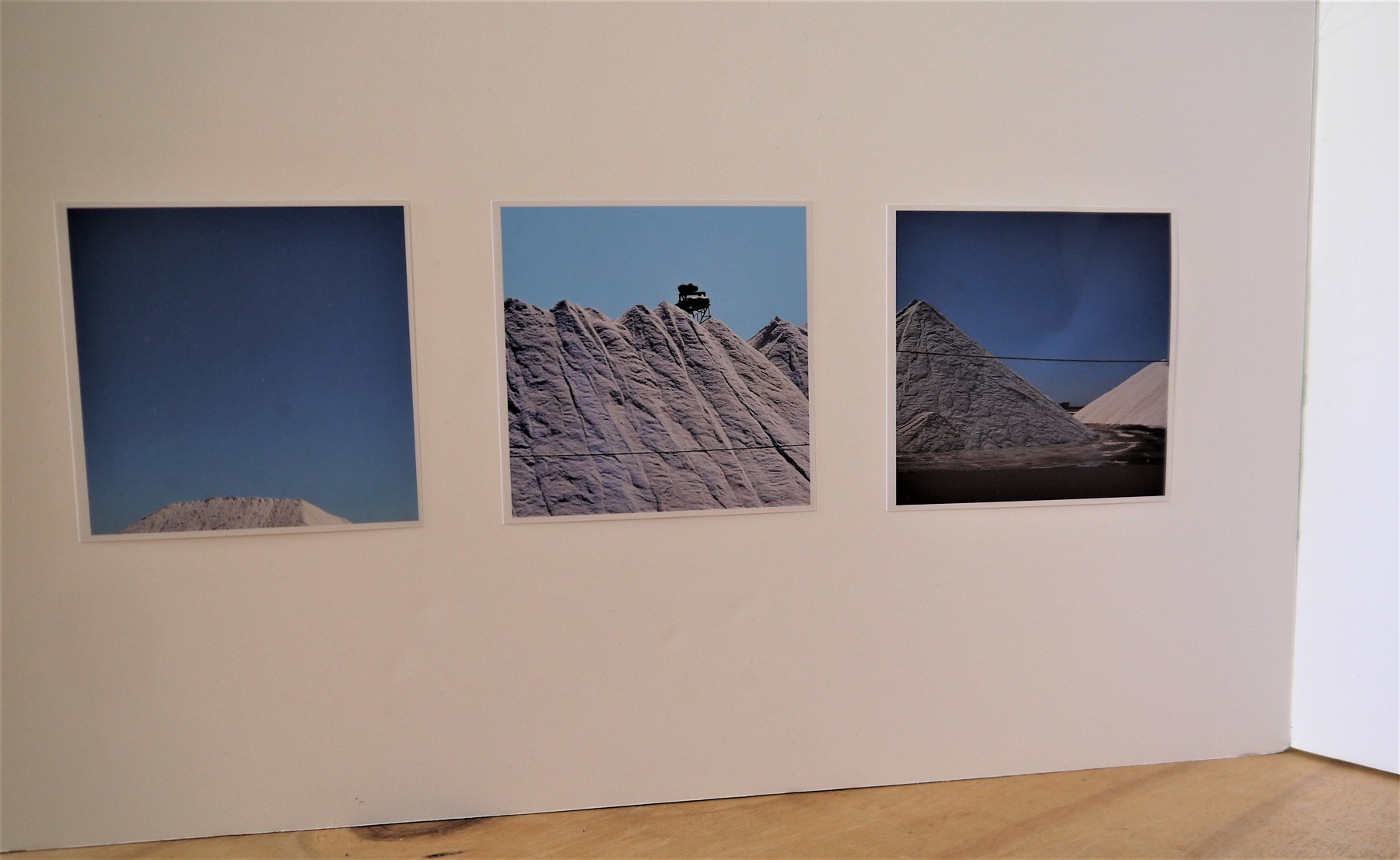 As cores de sal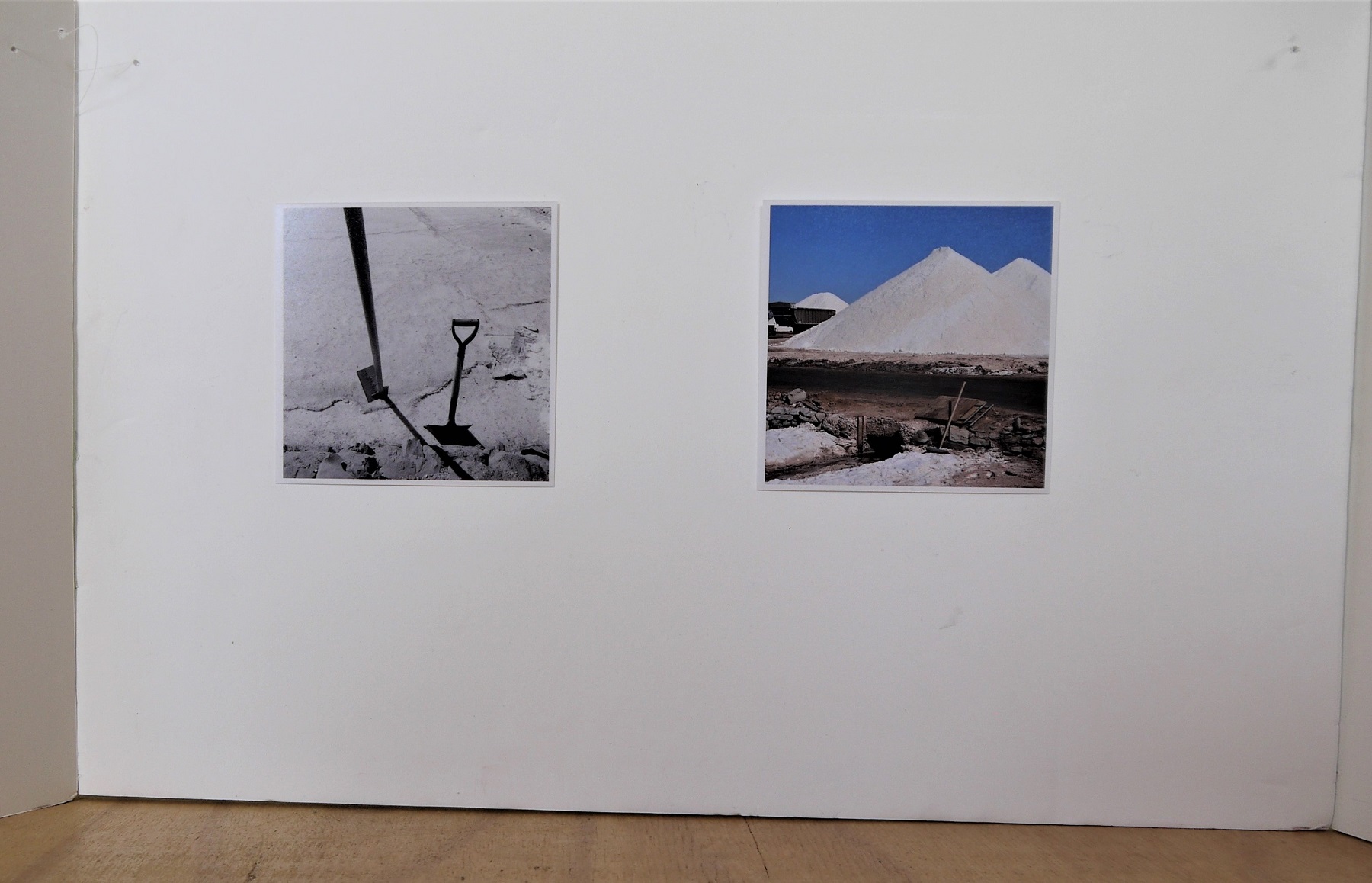 As cores de sal
As cores de sal at sea
Why the sea?
Because the sea is one of the origins of salt. Instead of being in Tavira I went to the north sea and found a poetic background for the Flor de Sal photos.
Porquê o mar?
Porque é no mar que o sal tem origem.
Em vez de estar em Tavira, pela impossibilidade, do momento, fui para o Mar do Norte e aí encontrei um fundo poético para as fotos da Flor de Sal.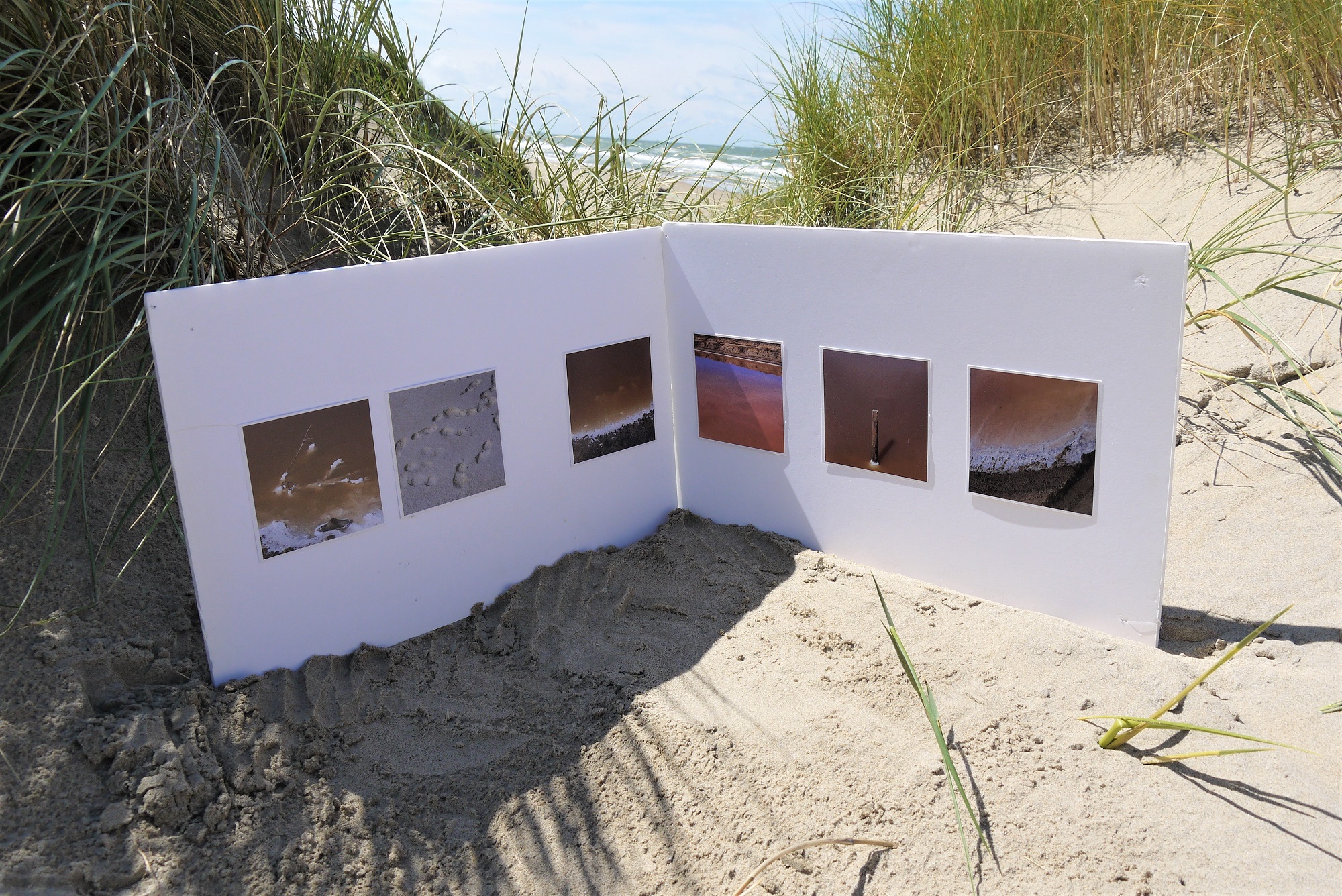 As cores de sal at sea
As cores de sal junto ao mar
As cores de sal at sea
 As cores de sal junto ao mar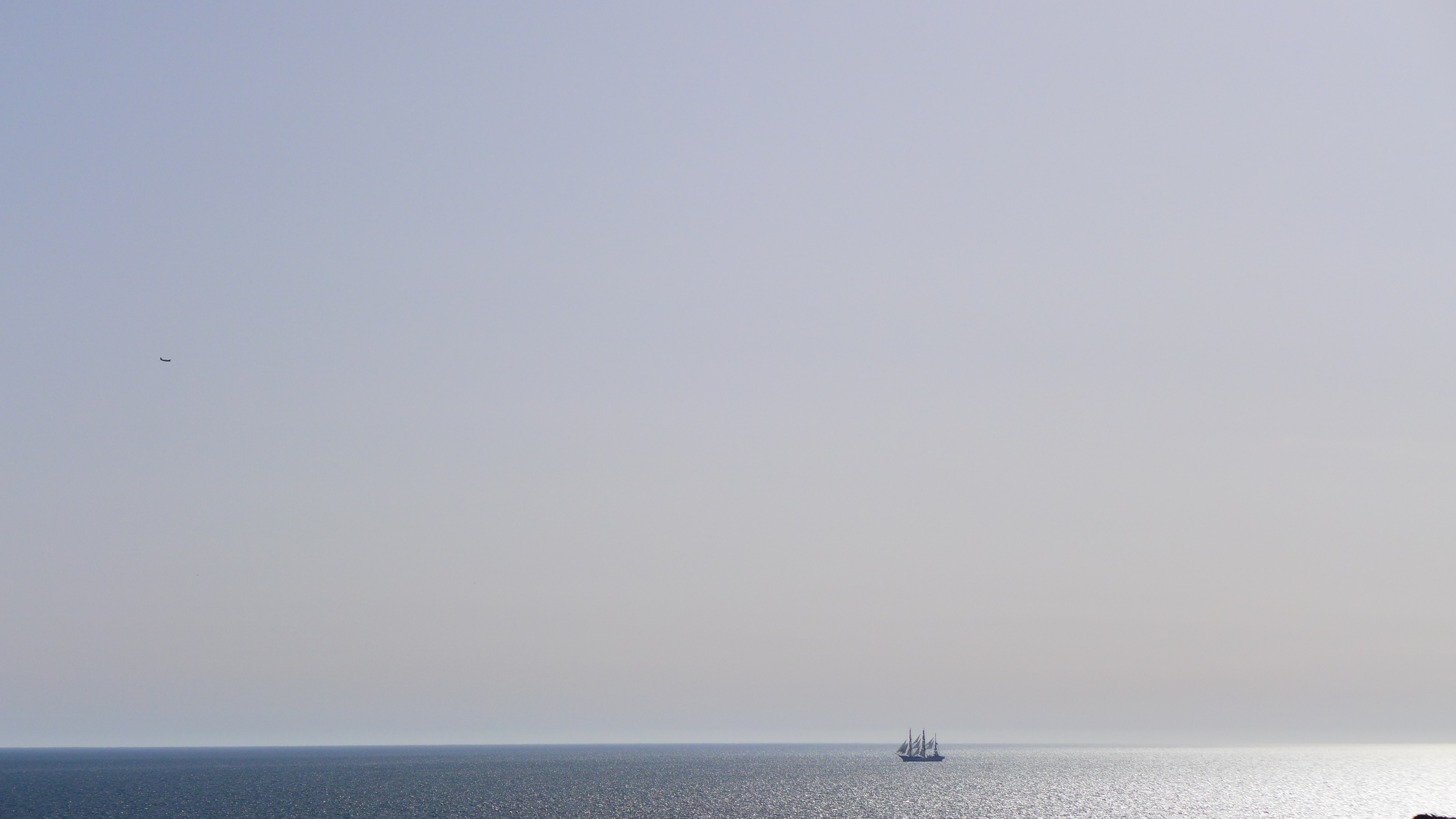 Exposities & info
2022  Photo estafette in Randerode, 18 februari – 1 april 2022
wordt verplaatst. info: https://museum.apeldoorn.photo/project/photo-estafette/
2020  Online exposition As cores de sal for Biblioteca Álvaro de Campos/
500 years Tavira, Portugal.  https://bibliotecas.cm-tavira.pt/
2020 Deelname aan Open Oost Amsterdam, 23 t/m 27 september.
Voor actuele informatie zie openoost.org
2019 Fotografie expositie A Viagem in Biblioteca Álvaro de Campos, Tavira, 
7 oktober-4 november 2019
2019 Sommarkurs 'Mönstra med färg/Playing with patterns' gevolgd bij docent Linda Zetterman. Werken met textiel, indigo, natuurlijke verf, cyanotype, Capellagården, Oland, Zweden https://www.capellagarden.se/
2019 ZomerExpo, deelname aan de expositie 25 mei-1 september, kasteel Nijenhuis/Museum De Fundatie https://zomerexpo.nl/zomerexpo/het-project/
2019 Workshop Textiel verven met natuurlijke kleurstoffen gevolgd bij docent Lucila Kenny, CBK Amsterdam
2018  Fotografie expositie in De Oosterkerk en Het Schelpenmuseum voor Open Oost kunstroute. www.openoost.org
2016  Fotografie expositie in tijdelijke kunstruimte OOpen, Amsterdam
2015/16 Traces, duo expositie met Orna Wertman, galerie ARTTRA, Amsterdam
2015 Fotografie expositie, galerieKruisweg68 Haarlem
2015  Gathering courage– artist in residency in Museu Fundacao Arpad Szenes/ Vieira da Silva, Lisboa http://fasvs.pt/
2013 O mistério das cousas-fotografie expositie in Centro Português de Fotografia, Porto  www.cpf.pt 
2012  O mistério das cousas – fotografie expositie in Casa Fernando Pessoa, Lisboa, https://www.casafernandopessoa.pt
2011  Oogst- fotografie expositie tijdens Kunstnacht, 0land, Zweden
2009  Grid – fotografie expositie tijdens Kunstnacht, Oland, Zweden
  Zie ook:
impressie O misterio das cousas, Lisboa en Porto
impressie Gathering Courage, FAVS, Lisboa
impressie Oogst, foto expositie op Oland, Zweden

artikel Daniel Bertina Pessoa het mysterie der dingen door hollandse ogen
artikel Maria Joao Bourbon, Expresso Nos Passos de Pessoa
artikel op Portugal Portal over As cores de sal